I start out my day getting on the bus at 6:54 in the morning. Are bus is so crowded that it's hard to walk through the aisle because people are hanging on to the seats for dear life. At 7:15 we get drop off at our school in the front of the building. I walk to the band room drop of my instrument an head to the gym to sit in the bleacher with the other 6th graders. At 7:28 they let us go to are lockers and grab are stuff for 1st and 2nd period.  I go to math class from 7:35 to 8:25 then make my way to social studies. After social studies I grab my things for unified arts, my classes that switch every term. I go to my first class from 9:14 to 10:03. I then go to band, because I am in band I have band the whole year and don't switch 4th period. After band I go to advisory. Advisory is a time when I can do homework, advisory is from 10:52 to 11:18. I then head to my 5th period class. I stay in my class till 11:50 then we head to lunch. After lunch we go back to 5th period and continue working tell 12:50. I then go to my locker and grab my stuff for 6th and 7th period. I get out of class and head to the bus. My bus typically gets me home by 3:00.
My school year as a whole consist of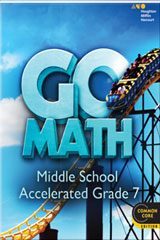 a dreaded first day of school in august and we go to school with no breaks tell Labor Day on September 5th which gives  us a great 3 day weekend. Then we go to school every day from Monday to Friday. This is true until teacher training day on the 7th of October and the 10th of October. We go one whole month with no extra days off , tell Election Day. You build up so much excitement and find out it is on a Tuesday, that mean no three day weekend. But November isn't a total bus,t you get thanksgiving a few weeks after Election Day. We get off Wednesday, Thursday, and Friday. That 5 day weekend is good but after it, all your mind is set on is  winter break,to weeks of no school. We get a day off on Dr Martin Luther King JR day. Then spring comes and you find that there ins't as many breaks. Only a few teacher training days but at least there is spring break. A whole week off of school, then there is closing day on may 25th.
If you want more help with math, or you wan to learn more additional math go to Khan Academy. Or if you want help with language arts you can go to no red ink
This is my Mathbook here where you can find this picture
This is my English book here where you can find this picture
1
2
Next »